Tripawds is a user-supported community. Thank you for your support!
The pathology results from Roxy's leg came back. Good news: Roxy doesn't have cancer! Bad news: Apparently she never did. We removed her leg because of what turned out to be osteophytes (outgrowths of bone) in her knee. I regret more than ever not doing the biopsy before her surgery. But at the very least, she no longer has a painful leg. We are getting around great! Staples came out yesterday and we hope to hear from the vet by the end of the week regarding treatments and further tests for her diagnosis: osteoporosis.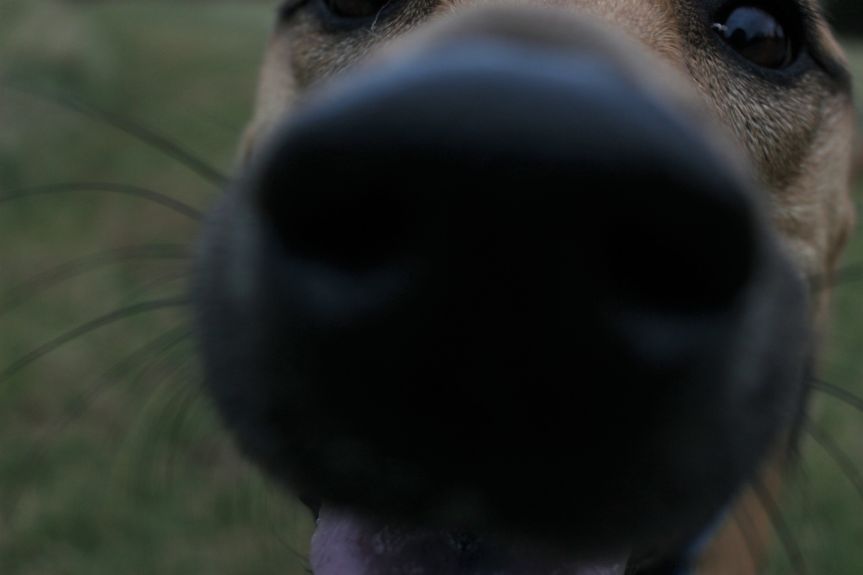 I was frustrated, angry, and confused upon receiving the news that Roxy did not have cancer. The vet had been so certain that this was what the X-ray showed and I trusted her. Of course, it was a huge relief hearing that I would be able to keep my dog for many years to come, but it also came with a lot of guilt for not digging deeper before amputating her leg. It's hard to say if it still would have needed to be removed regardless if I had done the biopsy or not. But to keep myself from throwing a personal pity party, I've been focusing on the good news: she doesn't have cancer!
What she does have is osteoporosis. But we don't know why. She's only 4 years old and a pretty active girl. Our fear now is that whatever caused the weakness of bone in her leg might make something weak somewhere else. The vet is doing some research and I will too. And I will be seeking a second opinion before any other major operations or treatments.
In addition to potential causes of osteoporosis in young dogs, I will be researching for some things to do at home to build strength in her bones. Diet, supplements, exercises, if anyone has any suggestions I would love to hear them!
In the meantime, we are just enjoying being pain-free. Sometime it's still a little awkward on three legs. I notice her back legs occasionally briefly gives out on uneven terrain, but she quickly regains balance and keeps walking as if she hadn't noticed. Now that I know the potential condition of her bones, every stumble gives me a mini heart attack and I visualize bones breaking if she falls or twists a leg wrong.