Tripawds is a user-supported community. Thank you for your support!
Hi, everyone!
This past weekend turned my world upside down and I just want to thank everyone for being so understanding and willing to give a hug or shoulder to cry on. Your support is so appreciated and in return, I'd like to use this blog as a way to keep everyone updated on Roxy's progress in our newest journey.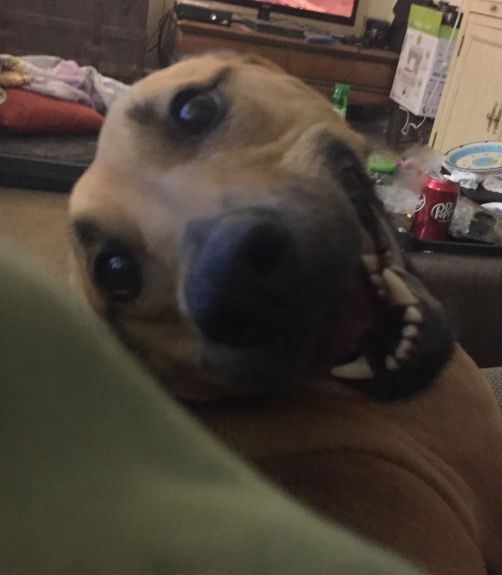 Roxy has had some problems in the past with her hip but it usually works itself out with exercise. This time, she had been limping for about a week before I finally decided to take her to the vet. The vet looked at her legs and expressed great concern about Roxy's right rear knee, not her hip. The vet did some X-rays and returned to confirm the worst: Roxy has cancer.
Specifically, she has osteosarcoma in her right knee which is quickly deteriorating the bones in her entire right leg. Additional X-ray images of Roxy's hips and chest revealed signs of hip dysplasia in her left hip and three suspicious white spots around her heart and lugs.
Devastated and overwhelmed by the news, I was presented with a few options:
Do nothing and try to manage Roxy's pain with meds–something the vet warned was extremely hard to do and would never stop her limping–until her quality of life deteriorated to the point we needed to euthanize.
Pay a pretty penny for a biopsy of the cancer in her knee to find out more information and possibly have more options.
Pay an even prettier penny to amputate the cancerous leg which would relieve her from the immense pain, but probably wouldn't stop the cancer which has likely already metastasized to other places. This would also put more strain on her bad hip.
What is a scared pawrent to do? Of course I didn't want my baby to limp forever, so option 1 was out. We could do the biopsy, but ultimately what would that really do? Confirm that the leg needed to go or open up the possibility of expensive chemo treatments? But would Roxy ever forgive me for dropping her off in a strange place and waking up one leg short?
It was a hard decision and I deliberated over it for a few days. Deep down, I knew the most reasonable option for us was amputation, but I really struggled emotionally with that idea. Roxy has always been a rambunctious, active dog. She loves to run and jump and play hard, wouldn't amputation take that away from her?
After doing some research online, I found Tripawds, a whole community of loving pawrents of amputee pets. I read about other families' situations, explored the blogs and resources, and browsed the recommended gear. The more I read, the more I came to be at peace with the decision to amputate Roxy's leg. This would give her greater quality of life, she wouldn't hate me for going forward with the surgery, and she would still have fun and be my happy girl when she healed. I realized I could even picture Roxy hopping around with a bit of humor. So the decision was made.
I drop her off for the surgery at 6:45 am tomorrow and then I'll get breakfast with a friend gracious enough to wake up so early and be with me when I won't want to be alone.